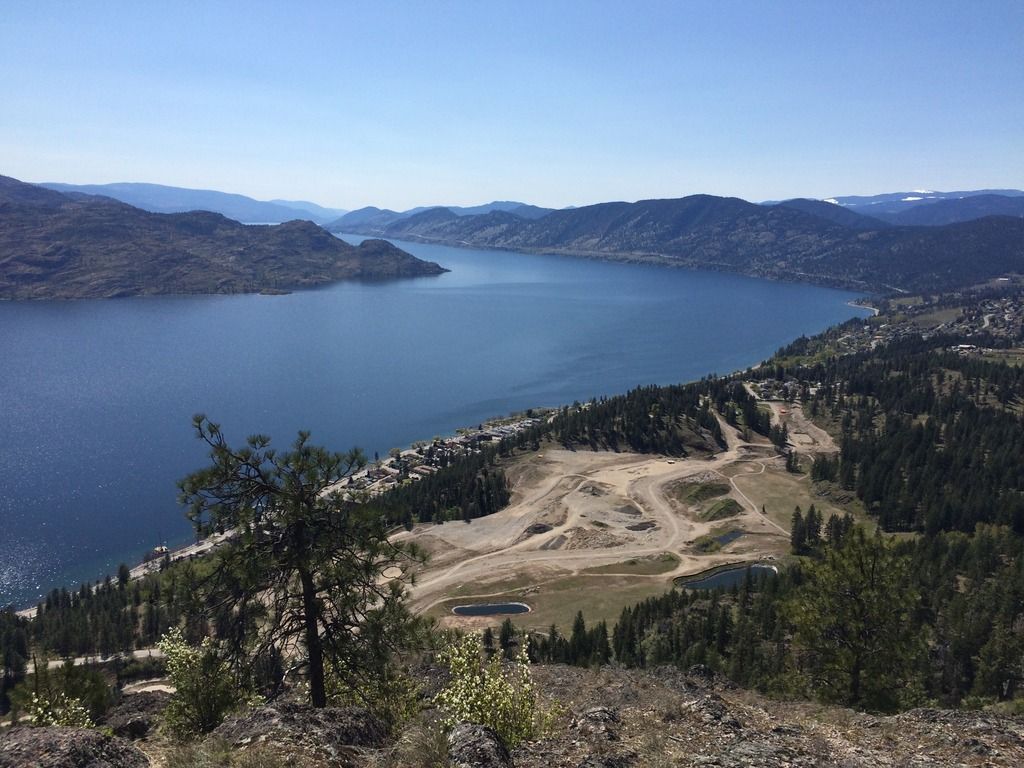 *This photo was taken with my iPhone (no filters)
Before we even moved to Kelowna, I spent plenty of time researching different types of activities we could become a part of. I knew right away that hiking was something I wanted to get into because of the amazing trails all over the Okanagan Valley. That's when I found Hiking Addiction.
Hiking Addiction is a group targeted towards people in their 20s and 30s and you basically just meet up each weekend and go for a hike on a different trail. Yesterday was our first meet up with Hiking Addiction at Pincushion Mountain and I only have great things to say about it. The coordinator was nothing but welcoming upon our arrival and there must have been about 30 people who showed up- some regulars, some brand new like us.
Anyway, onto the trail!
Pincushion Mountain
(click the link if you want to read more about the trails) was classified as
difficult
on the Tourism Kelowna website and difficult it definitely was. The mountain was not small by any means, the gravel was very loose, we were walking along the edges of narrow "cliffs" and we had to climb over multiple rocks and logs. But oh my god, was it ever fun! The rush of climbing a mountain is quickly becoming one of my favorite things to do. My lungs were burning but we were definitely in decent shape because of the regular hikes we take at Rose Valley Regional Park.
By the time we got to the top of the mountain, the views were outstanding and arguably one of the prettiest views I've ever seen. The above photo is a snapshot of what we were lucky enough to see but if I could figure out how to use the panoramic on my iphone, I could have gotten a much wider picture as the lake went on for miles.
I'm still trying to wrap my head around the fact that we live in such a beautiful new city with lush greenery, the beautiful Okanagan Lake, never ending hiking trails and generally just amazing scenery surrounding us.
I feel so happy that we made the decision to move here and I'm starting to feel like Kelowna is a great place to call home. Yesterday after our hike, I sat outside to read a book and then came in and laid on the couch to take a nap and I can honestly say, I haven't felt that content in a very long, long time.